Supervision, Didactics, and Additional Training Activities
Supervision
Interns receive a minimum of 3 hours of individual supervision each week from a licensed psychologist with .5 with the assigned OSH-PIP Training Director, 1.5 hours with the major supervisor, and 1 hour with the minor rotation supervisor. A 1-hour weekly group supervision and a 1-hour monthly intern group is also required. Interns receive a minimum of 4 hours per week of supervision.
Co-Supervision of Practicum Students
Interns are also involved in the group supervision of several practicum students working toward their doctoral degrees (PhD/PsyD) in clinical psychology. These students are in the third or fourth year of doctoral training. Starting the third week in September, each intern completes about a three-month rotation co-facilitating practicum group supervision with an OSH licensed psychologist. Interns also receive supervision of supervision and training in the Integrative Developmental Model (IDM) of supervision.
Didactic Trainings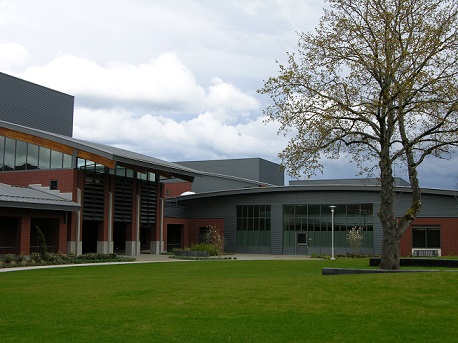 Interns participate in weekly didactic seminars. The didactic seminars are designed to build upon prior academic preparation and clinical training and to complement interns' experiential clinical training based on the aims, profession-wide competencies, and learning elements of the training program. The didactic seminars prepare interns to face a wide variety of professional issues and circumstances that they are likely to encounter throughout their careers.
Current didactic topics include: HCR-20 V3 Parts I and II, Psychopathy/PCL-R training, Systems Collaboration/Multidisciplinary Collaboration, Supervision, Finding a Postdoc, Assessing Response Style/Malingering, Cognitive Assessment I & II, Methamphetamine Use and Serious Mental Illness, Psychosexual Evaluations, Working with and Treating Sexual Offenders, Trauma-Informed Care, and Working with LGBTQQ Populations.
Case Presentations
Interns are expected to complete a case presentation to Internship Training Committee members as well as their fellow cohort members in the Spring of their internship year. Feedback is given to the presenter using the Intern Case Presentation Rating Form. Interns receive training in case formulation and case presentation during OSH-PIP orientation.
Diversity Presentation
Interns will complete a 2-hour group presentation on a diversity topic of their choosing to the Psychology Department in the spring. For any interested intern, efforts can also be made to assign an intern to an OSH Diversity Committee subcommittee.
Research Committee
The purpose of the OSH-PIP program evaluation/research project is to provide interns with the experience of conducting program evaluation/research in a state hospital setting. Psychologists in state hospitals provide many services, including conducting program evaluation and research to improve the services that are offered in these settings and contribute to knowledge that benefits society. Regardless if you choose to pursue a research career, being able to conduct program evaluation and research is an important part of being a well-rounded psychologist.
The purpose of the OSH-PIP Research Committee is to help facilitate interns' program evaluation/research projects at OSH. Interns will be matched to research committee members with similar research interests towards the start of the year. The responsibilities of research mentors include, but are not limited to the following: assisting interns with narrowing down program evaluation/research project ideas appropriate for this setting and timeline, meeting with interns on a monthly basis (and more as needed), assisting with the design of the project, approving project ideas and methods, and assisting interns with problem-solving related to their projects. All OSH-PIP Research Committee members are asked to participate in committee meetings, which are scheduled on a quarterly basis.
Program evaluation projects as opposed to research projects are strongly encouraged. Program evaluation and research projects that are appropriate for the length of time available typically would not involve intensive data collection. Instead, qualitative research with a small number of subjects, administration of brief assessment measures, chart review, and/or use of existing data sets are appropriate for the length of time available. Please note that research projects will need to go through the OSH Research Committee and the Public Health Institutional Review Board (PH IRB). Completion of research projects will also require completion of CITI Training, if an active CITI certificate has not already been obtained through your graduate program.
An alternative to a program evaluation/research project is an in-depth case study that involves qualitative or quantitative research (e.g. creating a dataset with one patient's S&R events over the past x number of years with identified possible predictors, outcomes, etc.).
Other Training Opportunities
Interns can attend weekly Psychiatry Grand Rounds, weekly psychiatry Journal Club meetings, and other trainings provided by OSH through the Education Development Department. Additionally, interns receive 40 hours of educational leave during their internship year to attend local and national conferences (e.g., American Psychological Association, American Psychology – Law Society, etc.).