Application Deadline:
November 1
---
Interview Notification Deadline:
December 1
---
Interview Dates:
January 4, 9, 11 & 16, 2024
---
Program Start Date:
August 15
Intern Expectations
General Expectations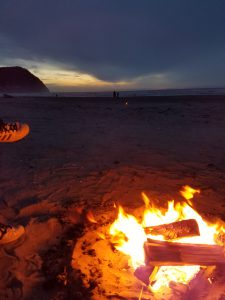 Interns are expected to accomplish the aims, objectives, and learning elements of the internship program. Interns are also expected to abide by the requirements of the OSH-PIP training program, the policies and procedures of Oregon State Hospital, and the APA Code of Ethics.
Additionally, OSH-PIP has a comprehensive due process procedure which outlines the processes for addressing concerns about intern performance as well as interns' concerns about training. Related procedures and protocols are provided in hard copy to all interns during orientation via the OSH-PIP Handbook.
Supervision, Didactics, and Additional Training Activities
Supervision
Interns receive a minimum of 4 hours per week of supervision. Interns receive 1.5 hours with their major rotation supervision, 1 hours per week with their minor rotation supervisor, and between .5 and 1 hour with their assigned Training Director. Interns will also receive 1 hour of weekly group supervision.
Co-Supervision of Practicum Students
Interns are also involved in the group supervision of several practicum students working toward their doctoral degrees (PhD/PsyD) in clinical psychology. These students are in the third or fourth year of doctoral training. Starting the third week in September, each intern completes about a four-month rotation co-facilitating practicum group supervision with an OSH licensed psychologist. Interns also receive supervision of supervision and training in the Integrative Developmental Model (IDM) of supervision.
Didactic Trainings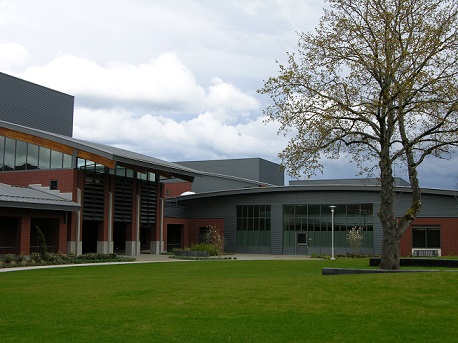 Interns participate in weekly didactic seminars presented by members of the Internship Training Committee as well as guest speakers. The didactic seminars are designed to build upon prior academic preparation and clinical training and to complement interns' experiential clinical training based on the aims, profession-wide competencies, and learning elements of the training program. Didactics prepare interns to face a wide variety of clinical and professional circumstances they are likely to encounter throughout their careers.
Current didactic topics include Cognitive Behavioral Therapy for Psychosis I and II, Psychopharmacology I, II, and III, Finding a Postdoc, Trauma-Informed Care I and II, Declarations of Mental Health Treatment (Psychiatric Advanced Directives), Positive Behavior Support Plans, LGBTQ+ Affirming Treatment, Trans Health and Wellness, White Privilege & Discrimination/Racism, Sovereign Citizens, and Methamphetamine Use and Serious Mental Illness.
Case Presentations
Interns are expected to complete two 60-minute case presentations during their training year. Interns present either two therapy cases or two assessment cases. The presentation should be 30 minutes leaving up to 30 minutes for discussion of consultation questions. Feedback is given to interns by the using the Intern Case Presentation Rating Form. Interns receive training in case formulation and case presentation during OSH-PIP orientation.
Diversity Presentation
Interns will complete a 2-hour group presentation on a diversity topic of their choosing to the Psychology Department in the spring. For any interested intern, efforts can also be made to assign an intern to an OSH Diversity Committee subcommittee.
Other Training Opportunities
Program Evaluation/Research
Opportunities to engage in program evaluation or a research project in a state hospital setting are available through OSH and the OSH Psychology Department. Psychologists in state hospitals provide many services, including conducting program evaluation and research, to improve the services that are offered in these settings and contribute to knowledge that benefits society. If you are interested in participating in research opportunities at OSH, contact your assigned Training Director supervisor for more information.
Trainings/Conferences
Interns can attend weekly Psychiatry Grand Rounds, weekly psychiatry Journal Club meetings, and other trainings provided by OSH through the Education Development Department. Additionally, interns receive 40 hours of educational leave during their internship year to attend local and national conferences (e.g., American Psychological Association, American Psychology – Law Society, etc.).